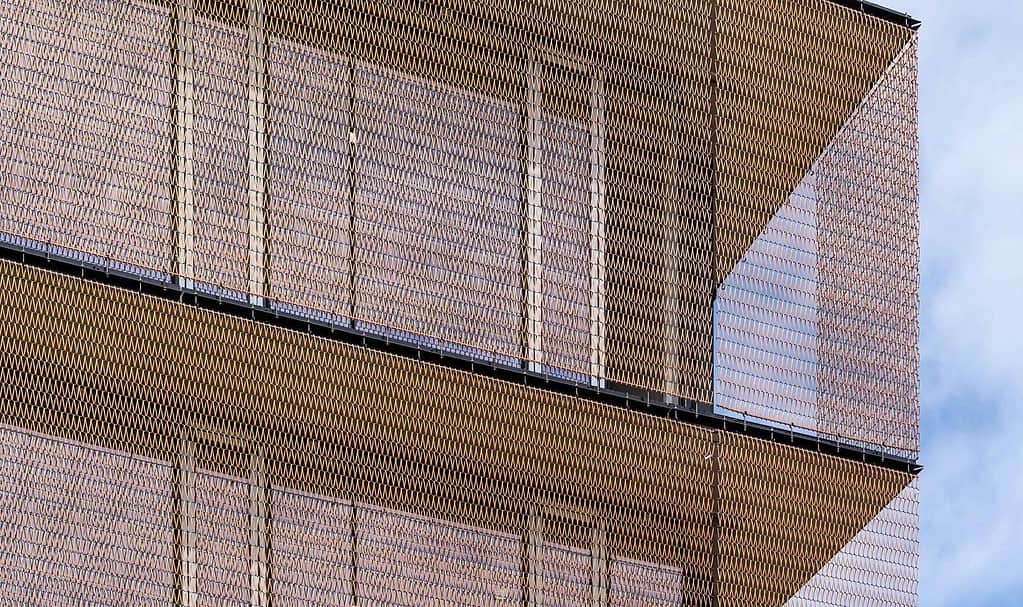 Consider the Material of the Mesh.
It's essential to consider the material of the metal façade decorative mesh you're purchasing. The most common materials are stainless steel, aluminum, and copper due to their strength, durability and atmospheric corosiveness resistance. If your area is exposed to corrosive elements, then make sure to select either stainless steel or copper as they offer superior protection against such conditions. Additionally, be sure to evaluate the thickness of the material in order to ensure it will provide adequate durability for your car parking space.
Assess Its Overall Durability Functionality and Aesthetics.
The metal façade decorative mesh should have the appropriate strength and thickness in order to ensure it's longevity. Additionally, choosing a finish that complements the overall aesthetics of your property is also important. It should offer adequate ventilation as well as be able to protect your car from wind, rain, and snow. Lastly, for easier cleaning and maintenance, you should also look for meshes with fewer rough edges which can trap dirt and dust particles.
The Strength of the Weave Is Crucial for Strength and Safety.
When choosing an overhead metal façade decorative mesh for car parkings, it's important to consider the strength and thickness of the weave. It should be strong enough to hold weight from vehicles, particularly in heavy rain or snowfall. The metal façade decorative mesh must also pass safety tests before it can be used for a car parking lot.
Pay Attention to Fire Resistant Requirements.
When selecting a metal mesh decorative façade for car parkings, you must consider the fire resistant requirements profile of the material. It should be durable enough to withstand any type of high temperature or fire exposures it may encounter. You also want a metal mesh that has a low smoke toxicity rating and can meet international standards, such as NFPA 701 or BS 7837. The right materials will offer better protection against fire hazards that are common in car parks.
Investigate Mesh Size Use Suitable Finishes and Special Treatments That May Be Needed for Specific Areas .
As well as considering fire resistant requirements, it is also important to consider the size of the metal mesh used. Large meshes work well for overall coverage, but you may want a finer size for more intricate details or designs. Additionally, the finish of your metal façade is key in achieving greater aesthetics and longevity. Finishing options can range from anodising or powder coating to corrugated treatments and finishes such as zinc or stainless steel. Depending on the environment or circumstances of the car parking, special treatments may need to be applied to achieve maximum performance and reliability.